In order to celebrate the release of the upcoming mini-album "Burn it black e.p." SUPER★DRAGON has announced that an upcoming collaboration café will be held from December 2nd to December 20th in the Omotesando branch of the Tower Records Café!
Reservations can be made on the website of the cafe at the bottom of the news release linked below. Reservation entry will come with the special benefit of receiving a random member badge that is exclusive to the cafe. In addition, each menu item ordered will be delivered to the table with a random postcard out of a selected assortment shown on the news release. The menu offers a range of three main courses, three desserts, and three drinks that appear on the member-selected menu, as well as additional drinks available on the standard menu.
Due to the ongoing global situation in regard to COVID-19, it may difficult for SUPER★DRAGON fans to participate in the collaboration cafe. Because of this, we have translated the member's selected menu and the included description! Even if many international fans cannot make it to Japan, you can imagine your perfect menu in your head and see what interesting names the members chose for their menu item!
Check the gallery below to see the menu!
OFFICIAL Announcements
[Gallery] Promotional Images
[Gallery] Member Produced Menu and Description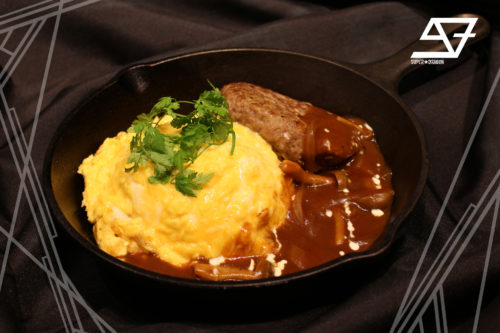 SHARE This Event ON SOCIAL MEDIA
[addthis tool="addthis_inline_share_toolbox"]
Upcoming Events
[MEC id="1530″]