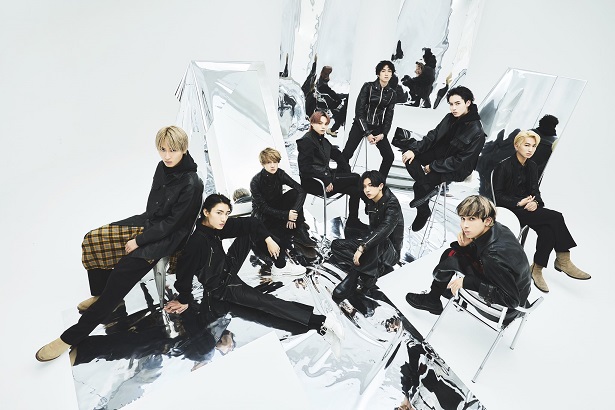 SUPER★DRAGON have unveiled the tracklist for their upcoming 5th album, "mirror." New songs will be in bold listed below!
As announced on the Instagram live to celebrate New Years on January 8th, there will be songs produced by the members and songs produced by well-loved producer, YOCKE. 5 of the songs on the album are already released songs from the continual release project while 7 of the songs are brand new.
As well, the fanclub only edition of the album will have a blu-ray of Move On!!!!!!!!! from the Tokyo show on September 25th, 2022 (second half.)
If there is interest in pre-ordering either editions of the album, please send a DM to @ninedragons_net on Twitter. We plan to take a group order so shipping will be cheaper for everyone.
ALBUM TRACKLIST
1. Are U Ready?
2. Revolution
3. So Woo
4. Don't Turn It Down
5. Pretty Girl
6. Honey Baby
7. Not Enough
8. 相合傘 (Aiaigasa, sharing an umbrella)
9. Indelible Magic
10.Hey, girl
11.Tap tap tap
12.Pop Star
ALBUM INFORMATION
CD ONLY VERSION
TITLE: mirror
RELEASE DATE: March 1st 2023
PRICE: 3,300 JPY

FANCLUB ONLY, CD+BLURAY VERSION
(How to join fanclub is here)
TITLE: mirror
RELEASE DATE: March 1st 2023
PRICE: 7,700 JPY
OFFICIAL Announcements
SHARE This Event ON SOCIAL MEDIA
[addthis tool="addthis_inline_share_toolbox"]
Upcoming Events
[MEC id="1530″]