Stardust Bin has announced the latest batch of SUPER★DRAGON official goods on August 21st, 2020. The theme is that SUPER★DRAGON drops in with a refreshing visit to you in the late summer's heat. The goods went on sale at 7:00 PM JST, and orders will be accepted while supplies last.
As with every previously released photoset of SUPER★DRAGON, each order of photoset 14.5 will come with 5 pictures randomly selected from the given sample below. Within each set every picture will be unique. However, orders of multiple photosets may contain duplicates.
Each order of the Baby Dragon acrylic charm will come with one random charm from the given sample below. Orders of multiple charms may contain duplicates.
This batch of goods does not follow the precedent of previous releases. The goods are considered to be sold by general sale and will be available until depletion of stock. However, orders will not ship in the usual time frame for general sale orders. Merchandise will be prepared and shipped around early October.
If you'd like to purchase some of the goods below, check out our Stardust Bin tutorial here.
Thanks for supporting SUPER★DRAGON!
PRODUCT PAGES
[Gallery] Product Samples
[Gallery] Showcase of Acrylic Charms (click to open in fullsize)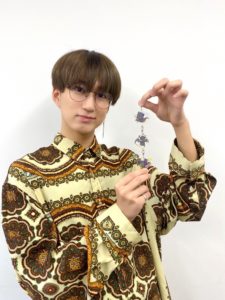 SHARE This Event ON SOCIAL MEDIA
[addthis tool="addthis_inline_share_toolbox"]
Upcoming Releases
[MEC id="1530″]