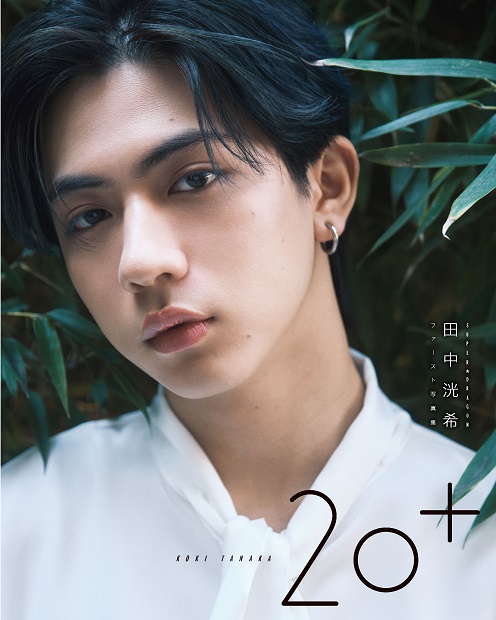 Koki Tanaka will release his first solo photobook on 2023.02.27, on his 20th birthday!
Description from Amazon.jp
In Koki's thoughts, as he is approaching adulthood, he decided to shoot his photobook in South Korea, a place that he has a lot of interest and admiration for. The last of his teenage years will be captured within this photobook. The photobok will release on 2023.02.27, the day he will turn 20 years old. The title "20+" comes from that he'll be adding on a 'plus' on his journey to soar to new heights. Standing behind the plus is Koki's self confidence, ambitions, resolutions, and the hopes and ambitions of fans. Looking at his smiling, teenage self, brings upon a smile on our faces as well, but his alluring expressions will make hearts skip a beat. All sorts of things are jam-packed within this photobook and it will surely make your heart flutter.
If you are interested in purchasing, feel free to send a DM to our twitter, @ninedragons_net
PHOTOBOOK INFORMATION
PAGES: 112
PUBLISHER: KADOKAWA
LANGUAGE: Japanese
RELEASE DATE: 2023.02.27
PRICE: 3300 YEN (Tax included)
OFFICIAL Announcements
SHARE This Event ON SOCIAL MEDIA
[addthis tool="addthis_inline_share_toolbox"]
Upcoming Events
[MEC id="1530″]